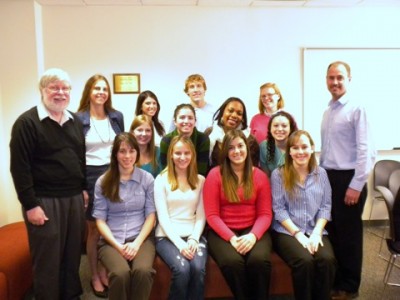 Keith M. Bellizzi, Ph.D., MPH
Associate Professor, Human Development and Family Studies
Joint Appointment in the Center for Public Health and Health Policy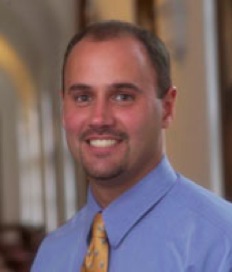 Dr. Bellizzi is an Associate Professor in the Department of Human Development and Family Studies at the University of Connecticut (UConn) with a joint appointment in the Center for Public Health and Health Policy. He is also a principle investigator at the Center for Health Intervention and Prevention at UConn.  Prior to joining UConn, Dr. Bellizzi was a Health Scientist in the Office of Cancer Survivorship at the National Cancer Institute (NCI) and a graduate of NCI's Cancer Prevention Fellowship Program. He is Editor of the Cancer and Aging Handbook: Research and Practice and Associate Editor of the journal, Translational Behavioral Medicine: Practice, Policy and Research. His research focuses on understanding the late health effects and quality of life of adult cancer survivors; the role health behaviors play in attenuating late health effects of cancer; and the impact of cancer on the family.  Dr. Bellizzi's research has been published in high impact journals and his work and service has received national and international press coverage.  He is the recipient of the 2008 Lorraine Wetherell Distinguished Alumni Award, The 2009 American Psychosocial Oncology Society "New Investigator" award, as well as being recognized as one of UConn's "40 under 40" Outstanding Graduates.
Dr. Bellizzi serves on the Board of Directors and co-chair of the cancer survivorship committee for the CT Cancer Partnership (a CDC funded initiative), medical advisory committee member for the CT Challenge, member of the Helen and Harry Gray Cancer Center (Hartford Hospital) Cancer Survivorship Advisory Committee, and consults and conducts program evaluation for cancer non-for-profit organizations.
Dr. Bellizzi is a two-time cancer survivor, who uses his experience as a survivor and researcher to impart knowledge and help those dealing with a cancer diagnosis. In 2005, Dr. Bellizzi rode his bike 3,300 miles across the United States with Lance Armstrong and 24 other cyclists as part of the 2005 Bristol-Myers Squibb Tour of Hope Team. He regularly speaks nationally and internationally about his experience and research.
_________________________________________________________________________________________________________________________________
Crystal Park, Ph.D.
Professor, Clinical Psychology
Principal Investigator, The Center for Health, Intervention and Prevention.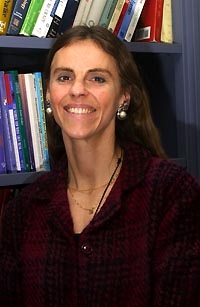 Dr. Park studies multiple aspects of coping with stressful events, including the roles of religious beliefs and religious coping, the phenomenon of stress-related growth, and the making of meaning in the context of traumatic events and life-threatening illness. In recent years, much of this work has been in the area of cancer survivorship. Some research has focused on processes of implementing adaptive lifestyle changes (e.g., Park, Edmondson, Hale-Smith, & Blank, 2009; Park & Gaffey, 2007). In addition, Dr. Park and her colleagues have been identifying the roles of meaning, coping, and religiousness/spirituality in cancer patients from point of diagnosis to well beyond primary treatment (Edmondson, Park, et al., 2008; Park, 2007, Park et al., 2013). She recently completed r a study of quality of life in late adolescent and young adult cancer survivors funded by Livestrong as well as a clinical trial of a mail-based intervention for breast cancer survivors to improve diet and physical activity. We are currently conducting a study examining trajectories of breast cancer survivors' health behaviors pre-diagnosis to post-treatment funded by the Connecticut Breast Health Initiative. This work is illuminating the personal and coping factors that lead to higher levels of well-being, improved health behaviors, and stress-related growth in survivors.
Another area of research for Dr. Park is complementary and alternative medicine. In NCCIH-funded studies, Dr. Park and her colleagues are developing a measure of essential dimensions of yoga  to aid researchers in designing and implementing randomized control trials of yoga interventions and conducting a clinical trial of yoga and exercise to manage stress. In addition, she and Dr. Orsey at the Connecticut Children's Medical Center are conducting a pilot study of yoga for pediatric oncology inpatients funded by CHIP.
Dr. Park is is co-editor of The Handbook of the Psychology of Religion and Spirituality (Guilford; second edition ), The Handbook of the Health Psychology and Aging (Guilford), Posttraumatic Growth: Positive Changes in the Aftermath of Crisis (Erlbaum) and Medical Illness and Positive Life Change: Can Crisis Lead to Personal Transformation? (APA).She currently serves as co-editor of Psychology & Health, Psychology of Religion and Spirituality, and International Journal of the Psychology of Religion and is an editorial board member for Journal of Behavioral Medicine; Anxiety, Stress & Coping; Journal of Positive Psychology; Journal of Management, Spirituality and Religion; and Journal of Consulting and Clinical Psychology.
_________________________________________________________________________________________________________________________________
Thomas O. Blank, Ph. D.
Professor Emeritus, Human Development and Family Studies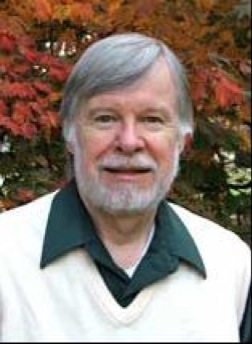 Dr. Blank has a Ph. D. in Psychology from Columbia University and postdoctoral training in social gerontology at the University of Missouri. Dr. Blank taught and conducted research on various aspects of aging and human development, most especially psychological and social aspects of cancer, for 26 years at UConn before retirement in 2014.  He continues to be actively involved in research on cancer and aging.  Prior to coming to the University of Connecticut in 1988, Dr. Blank taught in the Social Relations Department at Lehigh University. He is a Fellow of the Gerontological Society of America. He has published five books and numerous articles and presented regularly on social psychological aspects of aging. For almost 20 years his focus has been on studying how people deal with cancer diagnosis and longer-term aspects of cancer survivorship (especially prostate cancer), with emphasis on understanding pathways to psychological growth. The research has been partially supported by grants from the National Institute on Aging and the Lance Armstrong Foundation.
Current research focus areas include:
1) Cancer and aging, including how age "matters" in terms of dealing with cancer;
2) Cancer and couple dynamics, especially how each person in a dyad perceives how the other has been affected by the cancer experience;
3) Prostate cancer and masculinities. This includes:
a. Gay men and prostate cancer—knowledge and attitudes in general, and specific characteristics of the impact of prostate cancer for gay men, as well as broader areas of LGBT cancer,
b. The specific impact of prostate cancer treatment effects (including sexual functioning and effects of hormonal treatment for advanced disease) on men's views of themselves as sexual beings;
4) Survivorship characteristics and trajectories, from young adulthood through aging;
5) Pathways to psychological growth after cancer.
He regularly publishes in both cancer-specific outlets, such as Cancer, Psycho-oncology, and Journal of Clinical Oncology, health and behavioral medicine outlets, such as Annals of Behavioral Medicine, Health Psychology, Journal of Health Psychology, and topic-specific ones such as Computers in Human Behavior, Generations, Sexuality Research and Social Policy, Journal of Consulting and Clinical Psychology, and Journal of General Internal Medicine, as well as chapters in related books. For six years he was on the Editorial Board of Psychology and Health.
As a 19 year prostate cancer survivor he has served 12 times as a Consumer Reviewer on scientific review panels for the Department of Defense Congressionally Directed Medical Research Programs Prostate Cancer Research Program. He has served on the national advisory board for the CHESS program of Internet-based support for cancer and is a member of the Board of Directors and Co-chair of the Education Committee of the CT Cancer Partnership.